​CDC LC understands the mine to metal processes and provides comprehensive solutions for installing corrosion protection systems in various mining and metal refining operations including solvent extraction and electrowinning operations as well as metal refining, extrusion, anodizing and plating facilities.
CDC LC specializes in retrofitting and upgrading secondary containments and process floor areas.  By offering innovative solutions and construction methods such as prefabricated structural components, rapid curing concrete mortars, and fast curing coating and lining systems.  We can provide complete construction of secondary containments during scheduled plant outages, placing the customer back in service as quickly as possible to reduce downtime and lost profits.
WHO WE SERVE:​
SX-EW & ELECTROREFINING
PRECIOUS METAL EXTRACTION & PROCESSING
ANODIZING & METAL FINISHING
SODA ASH PROCESSING FACILITIES
PHOSPHATE PROCESSING FACILITIES
SMELTERS
COAL PROCESSING & STORAGE
METAL EXTRUSION & MANUFACTURING
WHAT WE DO:
CHEMICAL RESISTANT COATINGS
ABRASION/ IMPACT-RESISTANT COATINGS
CONCRETE REPAIR IN PROCESS AREAS
SECONDARY CONTAINMENT LININGS
POLYMER CONCRETE SX-EW CELL REPAIR
TANK COATINGS & TANK LININGS
TANK FARM CONTAINMENTS
TRENCHES, SUMPS & PIT LININGS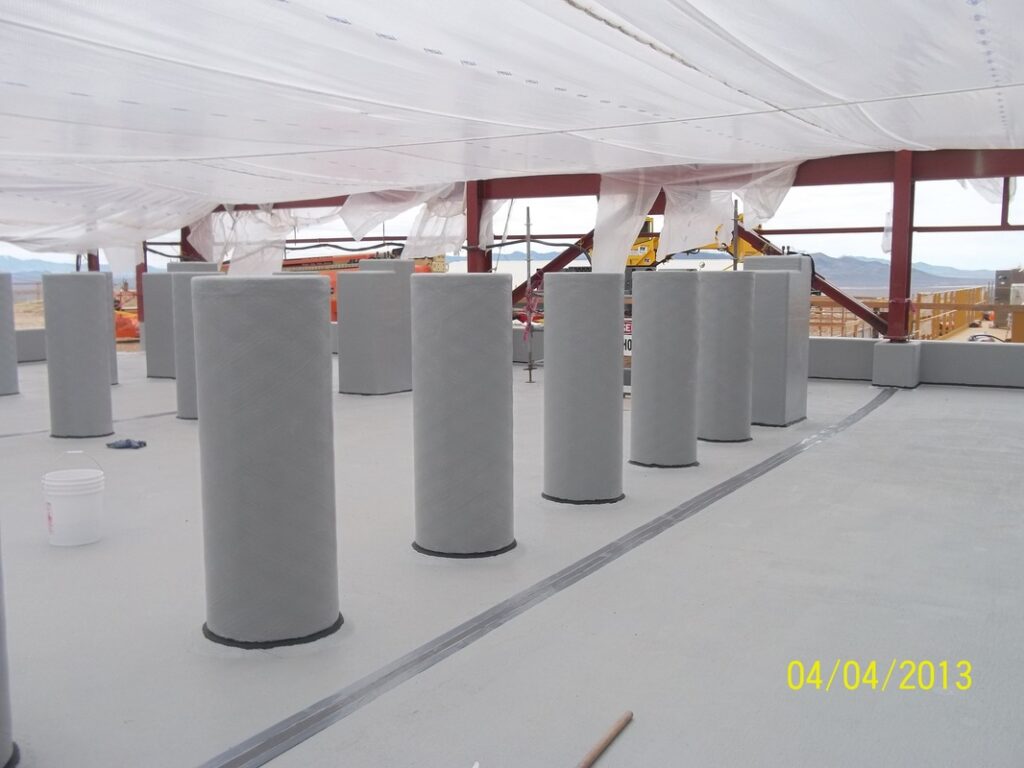 PREFABRICATED CHEMICAL RESISTANT
COLUMNS, PIERS AND EQUIPMENT PADS
CDC LC provides complete design and installation of prefabricated, chemical resistant, vinyl ester fiberglass columns and piers that could be placed and filled with concrete during construction of this containment area and incorporated with our fiberglass mat reinforced containment linings.  This reduced the costly time of waiting for concrete to cure as well as surface prep and installation time.
​This system provided a stronger more durable chemical protection system for this SX-EW operation while reducing installation time.
ABRASION AND IMPACT RESISTANT FLOORS
CDC LC installs abrasion and impact-resistant floors in truck shops to handle the abuse from track replacements on Caterpillar D11's.​
Similar impact-resistant linings are also used in ball handling areas for crushers.
Abrasion-resistant linings are also utilized in hoppers and bins.